Another year, another Kaia FIT-ness Lovers Gift Guide! This year, we asked our community what they wanted to see
under the Christmas tree! Check out their top 10 below, and score something awesome for the fitness lover in
your life!
1. APL Shoes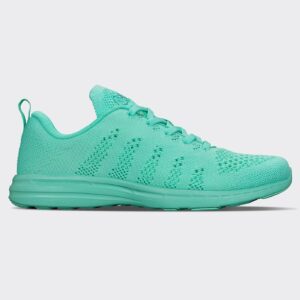 Price: $140
As a first-timer hearing about APL shoes, I was slightly uncertain. How great can anyone sneaker really be? Apparently, freaking awesome, based on a simple google search. I personally cycle through sneakers FAST. I have low arches, and a serious bunion on each foot. That means that comfortability over style has to win every time, or my feet suffer in a serious way (think, walking with a limp, soaking my feet and elevating while sleeping). I just read an article from a reviewer with a similar issue, and she said that even after 2 months, she's had no issues with calluses, bunion irritation and are excellent on any terrain. I think I'm sold, and am definitely adding these to my list. The retail price is $140, but my Nano's are $160+ and have only lasted a year…I'm going for it!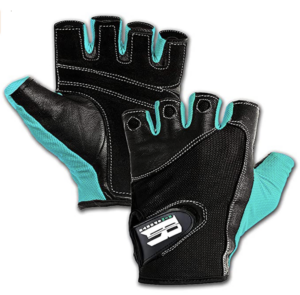 Price: $19.99
Speaking of calluses, lifting gloves can be an absolute savior on the hands! It's not super fun to pick up cold weights and then subject the sensitive skin on your palms to friction. Lifting gloves protect the hands, provide extra friction and also extra grip. If you have any wrist issues, they also provided added support. While I'm recommending these reasonably pricing lifting gloves, please know that this is a very personal choice. Some of us like harder, thicker gloves and others prefer a lighter, lose option. This is a great starter glove, and should fit comfortably. Reminder that they will loosen up over time, so they may feel tight to start. As long as they aren't uncomfortable, you'll break them in over time.
3. alo Yoga Foxy Sherpa Jacket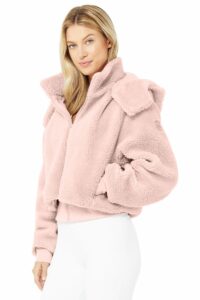 Price: $188
Who doesn't love being warm, cozy AND cute? This jacket is on the pricier side, but perfect for layering over leggings/workout top, or even wearing out! I read the reviews on their website (although this comes highly recommended from Coach Kelsey at Kaia FIT Woodland/Vacaville) and they noted it's "surprisingly very warm and cozy feeling. The inside is lined cotton, not Sherpa, so it doesn't link up your clothing underneath." I think we call this a win-win jacket!
4. RX Jump Rope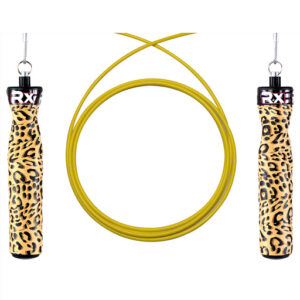 Price: $46.95
This seems to make our list annually, and for good reason. If you have ever struggled to feel confident with jump rope, it's most likely because you don't have a good rope! It seems silly, but not all ropes are made the same. I prefer a slightly shorter, light handle rope that easily rotates with little-to-no-weight in the rope. Others prefer a longer, heavier rope. Weighted handles increase the challenge. If you've wanted to get Double Unders, THIS IS WHAT YOU NEED. Plus, leopard print is IN.
5. Leggings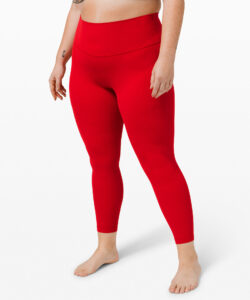 Price: $65-$100
Yes, ok, Lululemon leggings make this list every year also, but for good reason. I KNOW it seems crazy to spend $100 on leggings. Believe me, I have been having that same conversation with myself for 10 years, ever since I discovered the magic that is Lulu. That's why I got smart, and started asking for Lulu as gifts, so then I'm not stressing about spending the $ LOL.
Linked above are the Lululemon Align Pant II 25". Hands down, my favorite leggings that are high-rise, versatile for yoga, cross-training, or running. And after multiple washes haven't faded or stretched.
We had a recommendation for a Free People Legging (linked here) and I personally purchased a pair of Zella leggings (linked here) because they were sold to me as a lulu-dupe. To be frank, they aren't anywhere near the quality of Lululemon, but I got them on sale for $49, and for that price, it's a good buy.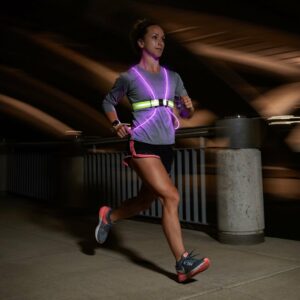 Price: regularly $70, on sale for $40
Now this is pretty awesome. With the recent time change, and early nightfall, safety is key while running. This vest very reasonable priced (on sale for sub $40!), has visibility up to ¼ mile and is lightweight. Highly recommend for all my runners out there!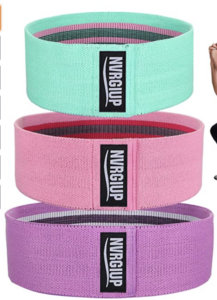 Price: $11.99
These make great stocking stuffers, and are awesome to have on hand. The addition of bands to any exercise routine is phenomenal. Bands use resistance to target and engage the smaller muscles and reinforce stability and help correct imbalances.
8. Theragun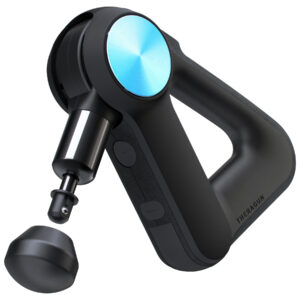 Price: $299
A gift that truly gives! This would be an awesome buy for the family, or that person who just always seems to have everything. This recovery tool eases discomfort, soothes tightness and tension and actually does help you recover faster.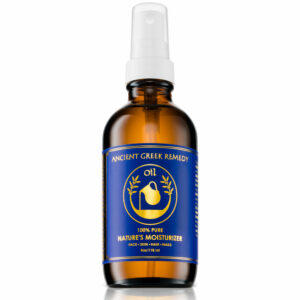 Price: $14.99
If you haven't heard, oil is the word. It's supposed to be THE thing to keep your skin glowing and help with anti-aging. I recently received this as a gift, and couldn't rave enough about it! I use it sparingly on my face, in my hair post-shower and even on my legs after shaving! I just noticed too
that I usually have razor bumps, and after using this…GONE!
10. S'well Tumbler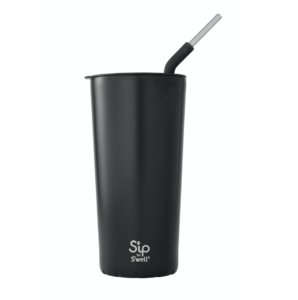 Price: $24.99
We all love a tumbler, and especially one that's insulated and comes with a straw! Plus, it's cute, portable and affordable!
Well folks, that's a wrap! We hope you've found some great options to add to your wish list, or buy for that special someone. The holiday season isn't all about presents under the tree though. This year has been challenging for many in a financial sense.  Having a small gathering, or creating an
experience like yoga in the park, or coffee delivered unexpectedly, can have an even bigger impact that something on this list. We hope you and your family have a safe and magical holiday season. From our Kaia family to yours-
Happy Holidays!
Check out our prior guides for additional ideas! Speaking from experience, you can't ever go wrong with something from Lululemon:
Fitness Lovers Gift Guide 2017