'Tis the season for gifting and I, for one, especially cherish this time of year. I absolutely LOVE giving to my friends and family. It brings me great joy to spend hours searching for that perfect gift that will make their faces light up.
HOURS you say??? Well guess what? This time, we've done the research for you, and all you have to do is pick which one of these amazing Fitness Lover's Gifts will be the gift they'll love this year.
So take a deep breath and prepare for THE LIST [you don't have to check it twice ;]. Each of these range in size and price, so there's truly something for everyone. Let us know which gift you'll be snatching up this holiday season in the comments below!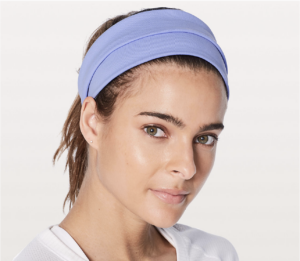 Let me preface this by saying that IF you have a smaller head, this can overwhelm you. If you have a large dome piece [like myself] then there is nothing better than this headband. I have tried everything. Bobby pins, high ponies, velvet-lined headbands…nothing compares to the Fringe Fighter. Not only does it keep my shorter pieces of hair out of my face [I do have bangs] it also prevents sweat from dripping into my eyes and causing them to burn. In the winter time, it doubles as an ear warmer, and can be worn in a variety of styles if you're simply having a bad hair day. I personally own 4 and give this gift 2 thumbs up.
Price: $18
2. Lululemon Wunder Under High Rise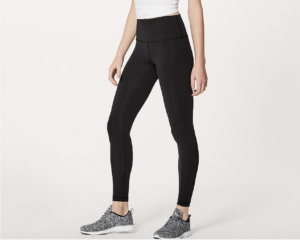 Now, before you go off thinking this post is sponsored by Lululemon [I WISH], I want to be 100% honest with you. I have select pieces of Lululemon [most of them gifted to me!] that I have worn consistently for 7+ years. And guess what? YOU WOULD NEVER KNOW.
No Fading
No Stretching
Not See-Through
Always Fashionable
Perfect for workouts or that 'athleisure' look
Are they pricey? Yes. Do you get what you pay for? ABSO-FREAKING-LUTELY. Hands down, the Wunder Unders are my favorite article of clothing. I have 2 pairs, in black, that I've had for 5 years. I wear them to yoga, around the house, out & about, for a night out…they are multi-purpose, hug in all the right places, are snug for warmth and are super flattering. I encourage you to purchase the high-waisted, so provide more coverage and control, since my personal pet-peeve is having my pants fall down while working out.
Price: $98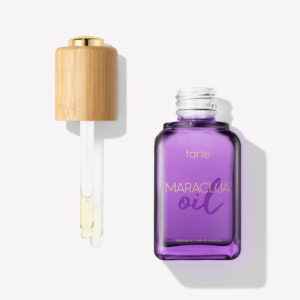 Marajuca is an anti-inflammatory oil obtained from the seeds of passion fruit, which are rich in omega-6. Just a few drops can be used to moisturize split ends, cracked cuticles, seal in moisture prior to applying makeup or actually mixed in with your foundation for a more smooth, creamy coverage. It's also been known to treat sun damage, relieve itchy/irritates skin, and helps relieve anxiety. I personally love the oil from Tarte Cosmetics, a vegan, cruelty-free makeup line. Their products are available at Sephora, Ulta or online.
Price: $16-$48 [depending on size]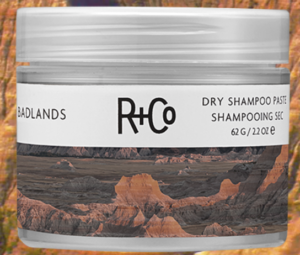 Welcome to a new world. One it which you don't have to wash your hair every day! Honestly, I probably wash my hair 2x a week, thanks to R+Co Dry Shampoo. Their Badlands Dry Shampoo is in a paste form, and uses volcanic ash to naturally cleanse and balance your scalp. Since it's in a paste, it's also useful for styling, so be prepared to take a walk on the wild side.
Price: $28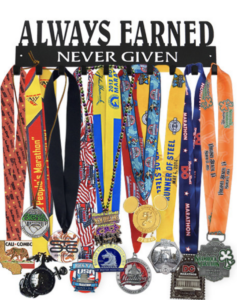 Got a runner in your pack? THIS is an amazing present to receive. Most of us get our medals, and lacking space to display them, dump them in a drawer and reminisce about That Run in The Burning Sun When I PR'd only when spring cleaning comes around. Race medals deserve to be displayed!
Price: $65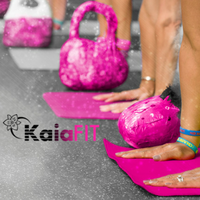 Is there really anything better than this? Not in my opinion, but I could be biased. Talk about the gift that keeps on giving. Kaia isn't just about working out. It's about community, comraderie, finding a place in this crazy world where we connect with like-minded individuals who encourage and challenge us. If someone recently moved to a new area, their local Kaia is packed with ready-to-bond friends. Bad sleeper? Low energy? High stress/anxiety? KAIA KAIA KAIA. Give them a gift that will touch their heart and affect them for years to come. Contact your local Kaia for a custom gift card amount, that can be used  for any class packages.
Price: customize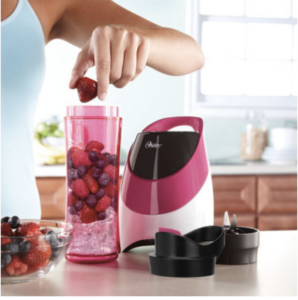 Now there is no excuse to not get your smoothie in the morning! This single serve blender allows you to prep your smoothie the night before [load it up with your almond milk, nut butter, banana or avocado] and dump in your vegan protein + super greens in the am, blend and GO!
Price: $25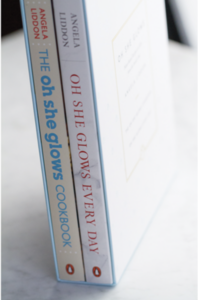 If you've ever used our Kaia Cookbook, you've seen Oh She Glows recipes throughout. Angela Lidden is a cooking genius. She can take the most unhealthy meal, and turn it around into a delight-for-your-taste buds healthy option. Plus, she has a family and speaks her truth about cooking for a large clan, picky eaters and tips for prepping. I highly recommend this giftset. I've had her first cookbook for several years now, and always go back to it for inspiration and to get back on track with healthy, husband-pleasing meals.
Price: $44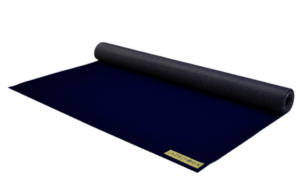 This is most definitely a #firstworldproblem, but there are few things more irritating in the moment than sliding all over your yoga mat. I've wasted countless $ on yoga mats, yoga towels and spray bottles, when the Jade Yoga mat was there all this time…and only $40! This mat is going to last you forever and is suitable in hot yoga climates, outdoors or in Yoga Flow. It also folds up into the size of a yoga block & weighs only 1.5 lbs, so it's easy to travel with! Win-Win.
Price: $40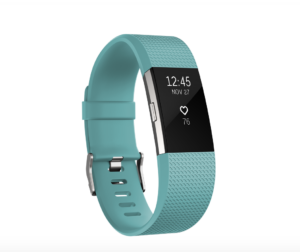 With a wide variety of options, FitBit is perfect for that special someone looking to make movement a higher priority, or for the triathlete who trains constantly. Some also offer the connection and support of an online community, encouraging you to stay true to your goals.
Price: dependent on model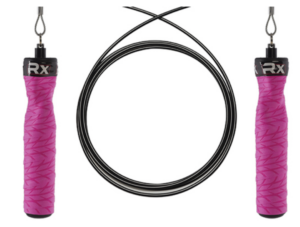 Now THIS is a pretty neat gift. It's portable, easy to identify, and has been known to help certain KG's get their doubles after practicing with a sub-par robe. You can customize the color, weight of handles, thickness of the rope AND the length, so you have the perfect jump rope…and can master those doubles!
Price: $42.95
Well, there you have. A list of amazing gifts for any fitness lover in your life [or even for yourself!] Just forward this blog to your gift giver, and highlight your special favorites.
Wishing you ease-free shopping and Happy Holidays!
XOXO, Coach Angela