If you love a tuna sandwich then you will love my vegan toona sandwich, and it packs more of a nutritional punch!
The base of this "toona" is artichoke hearts and white beans. You may be shaking your head right now but stay with me here. The beans melt in your mouth while the chopped artichoke hearts give you more of the mouth feel that you would expect from tuna. Now let's talk about the benefits of these 2 plant based ingredients.
Artichokes:
Artichokes are a superfood in every sense of the word! They have more antioxidants than many other foods traditionally considered to be antioxidant-rich such as dark chocolate, blueberries and red wine.
The other benefits include:
High in dietary fiber
Great for digestive support
Helps in lowering cholesterol levels
Brain and cognitive benefits
Great for liver health
Cancer prevention
High in folic acid
Helps to combat high blood pressure
Good for bone health
Assists metabolic function
Provides protection against free radicals
White beans:
Contains cancer-fighting properties
Rich in fiber- 1 cup satisfies 45% of the recommended daily value
Heart healthy
Rich in thiamin
Detoxifies sulfites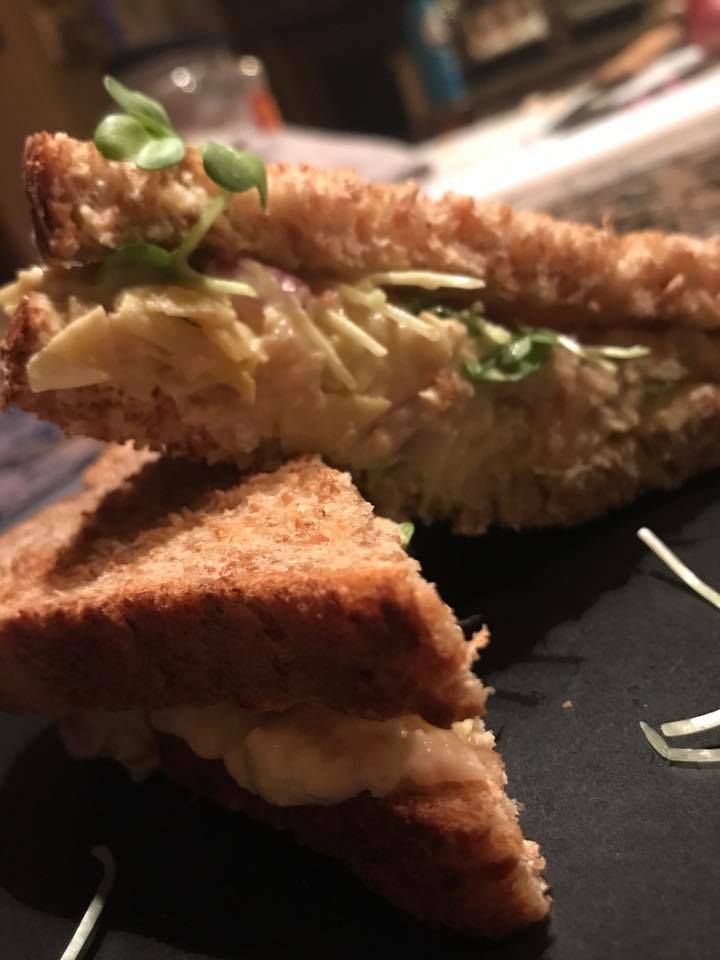 Ingredients:
1 can of white northern beans- drained and rinsed (low sodium)
1 can of artichoke hearts packed in water (drained and chopped)
then everything you would put in tuna to make a tuna sandwich
red onion
pickles
mustard
Vegenaise (or your favorite vegan mayo)
pink sea salt and pepper to taste
Mash the white beans, add in the chopped artichoke hearts- mix this up and then add in everything else.
Recipe by Raw Chef Debra Garner
To learn more about the raw food/plant based diet and Debra's services please visit her website. She offers a 6 week raw vegan/plant based coaching program as well as ready made raw vegan creations.