Memorial Day is almost here! It's a day to honor & remember those who made the ultimate sacrifice for our freedom. It's also become the kickoff day for grilling season. Yep, it's time to dust off the grill and get ready for the days of backyard barbecues and summer parties. Since Memorial Day is the official kickoff of the summer season, we're here with delicious, Kaia-approved recipes to make your weekend full of flavor without blowing all your hard work.
Although cookouts are prone to be meat-laden, start a new, all-vegan barbecue tradition and challenge your family, friends, and even neighbors to make savory recipes. Throwing some fresh veggies on the grill is just one way to keep meals exciting. Not to mention, you can really impress company by presenting them veggies in ways that they never thought possible! Finish up your spread with a hydrating, sweet watermelon, berries and coco whip for a patriotic dish everyone will love.
Main Dish
Balsamic BBQ Seitan and Tempeh Ribs [Vegan] (courtesy of One Green Planet)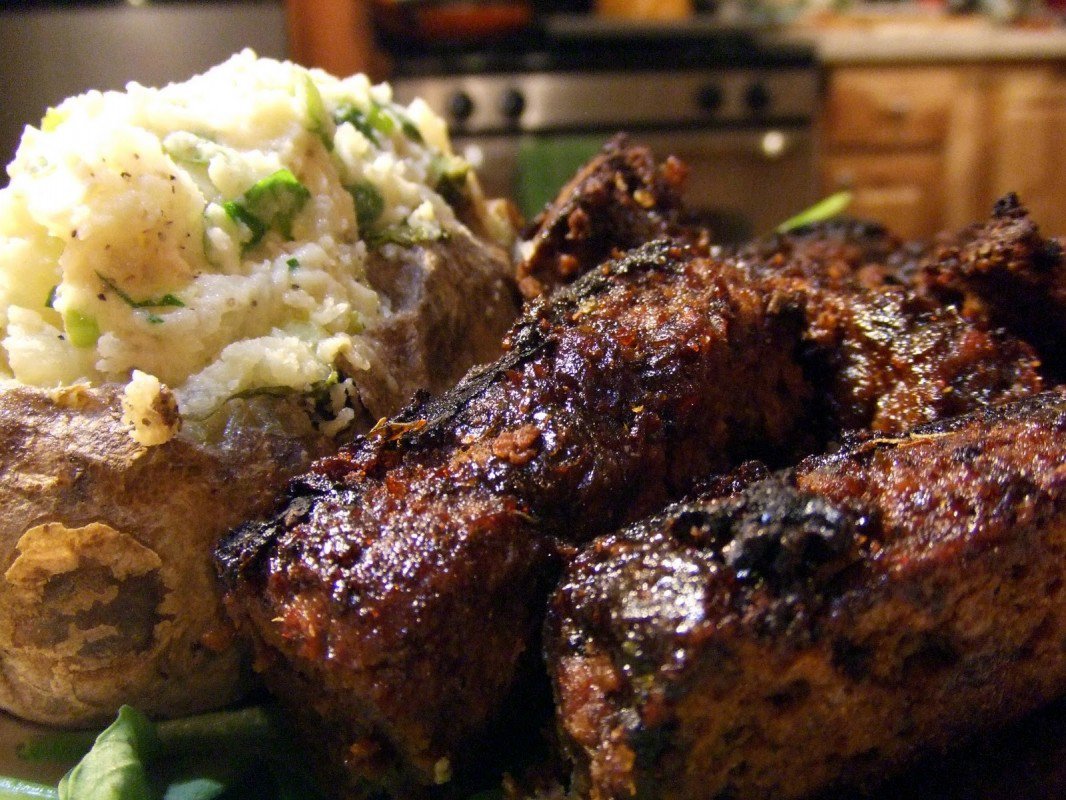 These faux-ribs are indulgent, delicious and will satisfy any BBQ cravings you may get. Serve them with asparagus and potato salad [see side dishes] or your favorite BBQ fixin's. They make a great appetizer or entree.
Quinoa and White Bean Burger [Vegan] (courtesy of One Green Planet)
These patties are loaded with protein and fiber as well as other beneficial nutrients, and they are very filling. This simple and tasty veggie burger can satisfy any meat-overs cravings.
Side Dish
Asparagus and Potato Salad (courtesy of Oh She Glows)
This dish is a hit, every. single. time. And it's so easy and tasty, you'll never miss that store-bought stuff again! Make this dish a day ahead, as the flavors just get better!
Vegan Green Goddess Dressing with Grilled Veggie Kabobs (courtesy of Oh She Glows)
You can use this tangy and fresh dressing so many ways, but we especially love it spooned over grilled veggie kabobs. It's also lovely on a wrap, as a dip, or on a veggie burger.
Dessert
Vegan Strawberry Cheesecake Cups (courtesy of My Whole Food Life)

I'll basically eat anything with strawberries in it, but this combo of cashews, almond crust and cool berries is a home run in my book.
Drinks
Want to beat the bloat? Stay away from the alcohol. Try some infused waters, iced sparkling water, or this yummy Summer Water! (You'll thank me in the am 😉
Melon Mocktail (courtesy of Viva la Vegan)