Download the Kaia Plate Meal Plan
THE LAST MEAL PLAN YOU'LL EVER NEED
Contact Us
"*" indicates required fields
MAKE TIME FOR WOMENS FITNESS IN DAVIS WITH KAIA FIT
Welcome to Kaia FIT, where we cater to women and offer a wide variety of womens fitness programs. We understand that the best approach is a whole-person approach that includes physical fitness, mental health, and optimal nutrition. We also believe that the best time to take control of your health is right now. The health benefits of regular exercise are incredible, and you don't want to miss out. At Kaia FIT, you'll find a range of women's fitness classes including cross-training classes, Yoga-Pilates, barre classes, dance fitness classes, and a TRX workout program. 
When you decide to work out with us, you'll discover a unique atmosphere that's never intimidating yet always challenging, pushing you enough to help you reach and exceed your goals. Everything you need to maximize your health is here at Kaia FIT, from group workout classes with knowledgeable instructors to our Kaia FIT Nutrition Program to the support and accountability of working out among friends. You'll receive personal training in a group environment – an affordable option offering the best of both worlds. 
KEEP MOVING IN DAVIS
A day off doesn't mean you have to spend it on the couch. Use your downtime to squeeze in some extra exercise, even if it's just walking. Here are some fun and healthy things to do around town. 
Davis Greenbelt. The Davis Greenbelt Trail is a 3.4-mile loop suitable for all fitness levels. You'll find walkers and runners here year-round – some of the canine variety. Whether you'd like to go out for a solo jog or take the kids for a stroll on a sunny day, this is a great place to do it. 
Davis Transmedia Art Walk Tours. It may not exactly be a strenuous workout, but it'll get you on your feet, and you'll enjoy a great cultural experience, too. Choose the guided or self-guided tour and spend an hour or two learning about some of the country's most distinguished artists. 
Davis Paintball. Want to do something different that the whole family will love? Take the kids to Davis Paintball, and you'll get to be the cool mom while you fit some extra exercise into your day at the same time. 
VISIT KAIA FIT
When it comes to your regular daily workout, let Kaia FIT help. We design and teach many different classes to encourage muscle confusion and mental stimulation. We want you to love working out as much as we do, so we make it fun! Contact Kaia FIT today to book a session.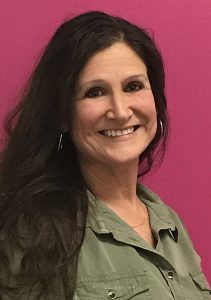 Monthly Student / Senior Rate
Includes any type of 2 classes per week
(30 Day Notice of Cancellation Required)
Unlimited access to ALL classes
cross-training
yoga
barre
TRX
run
dance fitness
power hour
Bootcamps Included
(30 Day Notice of Cancellation Required)
Entry with specified ID does not exist.
Hear What People Are Saying
Hear What People Are Saying
All coaches are friendly and encouraging! This place has become a pretty special place for women looking to get fit, especially since the new owner took over. You really get a sense of pride and genuine care for your wellbeing and fitness here.
Loved the workouts while I could do them! Great group of supportive women.
I've been a member at Kaia FIT Davis for several years and have entirely enjoyed the variety of workouts, the inclusive environment and the friends I've made along the way. Our new location is awesome as well as the addition of TRX, Dance, Barre and more Yoga classes.
A welcoming, supportive community of women to work out with at any level. Women's fitness and yoga and TRX, barre, to keep you engaged plus diet and nutrition advice and support to keep you on track.
"I cannot say enough about Kaia FIT Davis. It has been under new ownership since the beginning of the year and it became the best place to exercise in Davis. In the past two years I tried almost every gym in Davis (I went as far as Natomas) but I stopped looking for anything else after my first day at Kaia. They have all kinds of classes, and instructors help you modify each exercise as needed. Nobody cares how you look, what you are wearing and your fitness level. This is a group of women of all ages who come to challenge themselves (whatever level of fitness they are at) and want to enjoy their hour of exercise. Everyone was very engaging from day one at Kaia FIT Davis. This is so refreshing! I made real friends. This is an amazing place, with wonderful instructors and owners."
I came here with a friend who is a member. She goes to cross training 5 times a week. I went with her twice to the 6 am class. It kicked my butt! It seems like a very supportive environment where they are understanding of people like myself that can barely do a sit-up or push-up as well as have no idea how to deadlift. I would definitely get a membership if I weren't going to be starting grad school and living on the other side of Davis. I never got around to the dance class, barre, or yoga which I would have liked to try, but a representative from Kaia FIT texted me during my first week to see how it was going and offered to still let me try those classes. So, I hope to get over to this side of Davis sometime soon and take her up on that offer! This seems like the type of place that keeps someone motivated.
If you're looking for fun, challenging workouts in an inclusive, warm environment, Kaia FIT Davis is it! The new studio is awesome and we now have a variety of different classes and times to choose from. It's not just boot camp anymore. They've added TRX, Dance, Barre and more yoga. I've tried many 'gyms' in Davis and this is by far my favorite.
Kaia FIT Davis is THE most supportive community of women! The atmosphere is really fun, and everyone works at their own level yet encourages one another to do their best. The coaches really know what they're doing and will give you both a safe and challenging workout. I love it here!
Challenging workouts in a fun, inclusive environment!
Great gym, beautiful, clean and inviting environment to work out!
Beautiful new gym! Well ventilated and so pleasing to the eye...motivating for sure!!
"Love it Tiffany is a great coach!!! Love all the girls between my kids and work. Kaia FIT Davis is my sanctuary . My experience has been very positive and motivating. I truly enjoy this program."
3 years and going strong! Kaia FIT is an awesome work out with strong women and great coaches!
I've been in Kaia FIT for two years now and I love it. The workouts and coaching are challenging and rewarding. I've learned to eat cleaner, lose weight and maintain a healthy happier life style all thanks to Kaia FIT Davis.
Kaia FIT has completely changed my life. It has saved me really. I can't imagine my life without it!