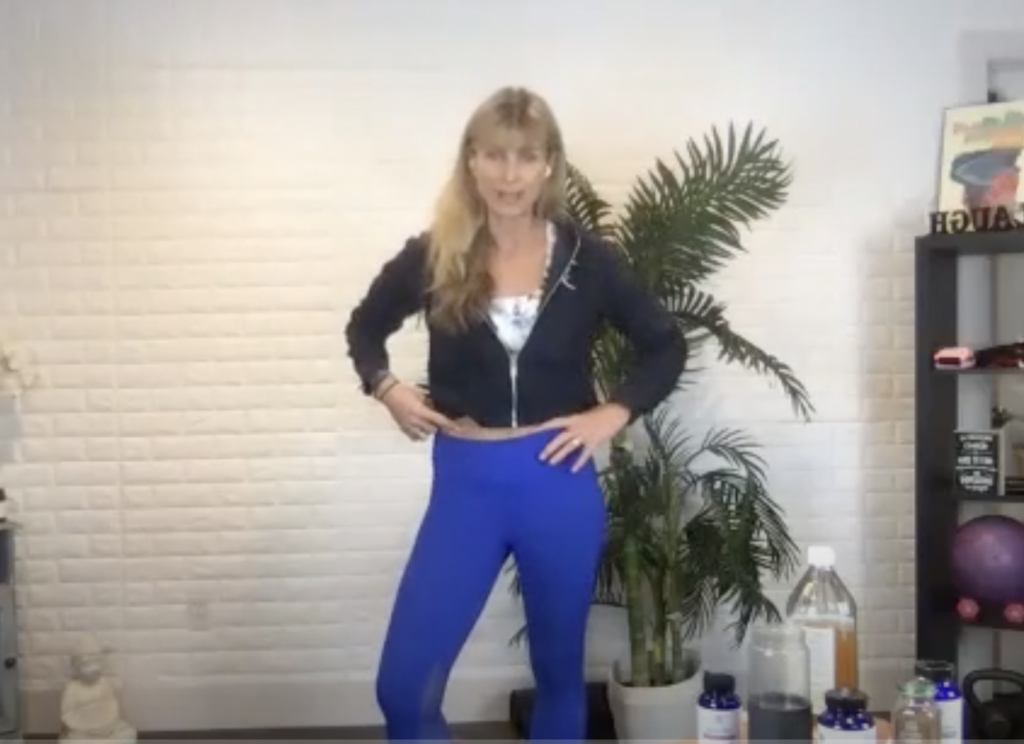 There are more people dying from overeating than lack of food. Obesity has reached epidemic proportions globally, with at least 2.8 million people dying each year as a result of being overweight or obese. Once associated with high-income countries, obesity is now also prevalent in low- and middle-income countries.*
The circumference of our waist affects many aspects of our life, i.e. gut health, energy, how we are connecting with one another, risk of heart disease, and risk of diabetes.
Here is a list of exercises and superfoods to help keep your waistline trim during the holiday season.
Kegel Exercises:
– Make sure your bladder is empty, then sit or lie down.
– Tighten your pelvic floor muscles. Pull your belly button into your spine. Hold tight and count 3 seconds.
– Relax the muscles and count 3 seconds.
– Repeat 10 times before eating each meal.
– Also helps with our posture.
Bicycles Crunches:
– Lie flat on the floor with your lower back pressed to the ground and knees bent.
– Contract your core muscles, drawing in your abdomen to stabilize your spine.
– With your hands gently holding your head, pull your shoulder blades back and slowly raise your knees to about a 90-degree angle, lifting your feet from the floor.
– Exhale and slowly, at first, go through a bicycle pedal motion, bringing one knee up towards your armpit while straightening the other leg, keeping both elevated higher than your hips.
– Rotate your torso, keeping your hips stable, so you can touch your elbow to the opposite knee as it comes up.
Superfoods/Recipes:
– Drink a glass of warm water, a slice of lemon, a sprinkle of cinnamon, teaspoon of apple cider vinegar. Cinnamon helps lower blood sugar levels.
– Probiotics are live bacteria that help with gut health and digestion.
– Vitamin B helps your body metabolize carbohydrates, proteins, and fats, and to use the stored energy in food.
– Avocado allows you to feel full as well as reduce belly bloat.
– Beans are high in fiber, and they help build muscle.
– Citrus relieves belly bloat.
– Coffee helps burn extra calories
– Green tea is beneficial with thermogenesis. Thermogenesis is how our bodies produce heat.
– Chia seed is high in omegas.
Watch Live with Nikki every Friday at 8:00 am PT. Check our Facebook page for more!
*https://www.who.int/news-room/facts-in-pictures/detail/6-facts-on-obesity