I had the flu 5 weeks ago. It knocked me out and it was just taking me forever to feel like normal again. I would have good days and then I would have bad days. To add insult to injury I pulled a muscle in my rib cage a week ago. I knew I needed to do something to get my pep back and heal my body. So I created the chia seed/wheatgrass shot and after 5 days of taking 4-6 of these shots a day I feel so much better and my pulled muscle is feeling better too!
Chia seeds are high in antioxidants, vitamins and minerals. They contain protein, Omega 3 ALA, and lots of fiber. A serving has as much calcium as a glass of milk. They promote energy and endurance. One study found that a serving of chia gel was as effective as energy drinks for maintaining athletic performance.
Wheatgrass Powder while not as potent as the juice still packs a mighty punch of nutrients. Wheatgrass juice is one of the best sources of living chlorophyll available today (the juice not the powder). It is an effective healer because it contains all minerals known to man and vitamins A, B-complex, C, E, I and K. It is extremely rich in protein and contains 17 amino acids- the building blocks of protein. It contains up to 70% chlorophyll, which is an important blood builder. Chlorophyll neutralizes toxins in the body, helps purify the liver, improves blood sugar problems. I told you it was a power house!
I use 4 ounce jello shot cups with lids to hold my shots in- they will keep a week-2 weeks in the fridge. They never last that long- I take 4-6 per day. If I need a boost of energy, if I am a bit hungry but busy or in between meals I take a shot. It takes care of the hunger pang and gives me energy too!
Ingredients:
1 tsp chia seeds
1 tsp organic wheatgrass powder (I bought a pound on eBay)
5 drops of liquid stevia (I use SweetLeaf Vanilla Creme)
water- fill to about 1/4 inch of the top of the cup.
Put all ingredients into the container of your choice, stir with a chopstick. Put a lid on it and place in the fridge for 30 minutes before consuming. The chia seeds will get gelatinous so when you are ready to take it shake it up really well.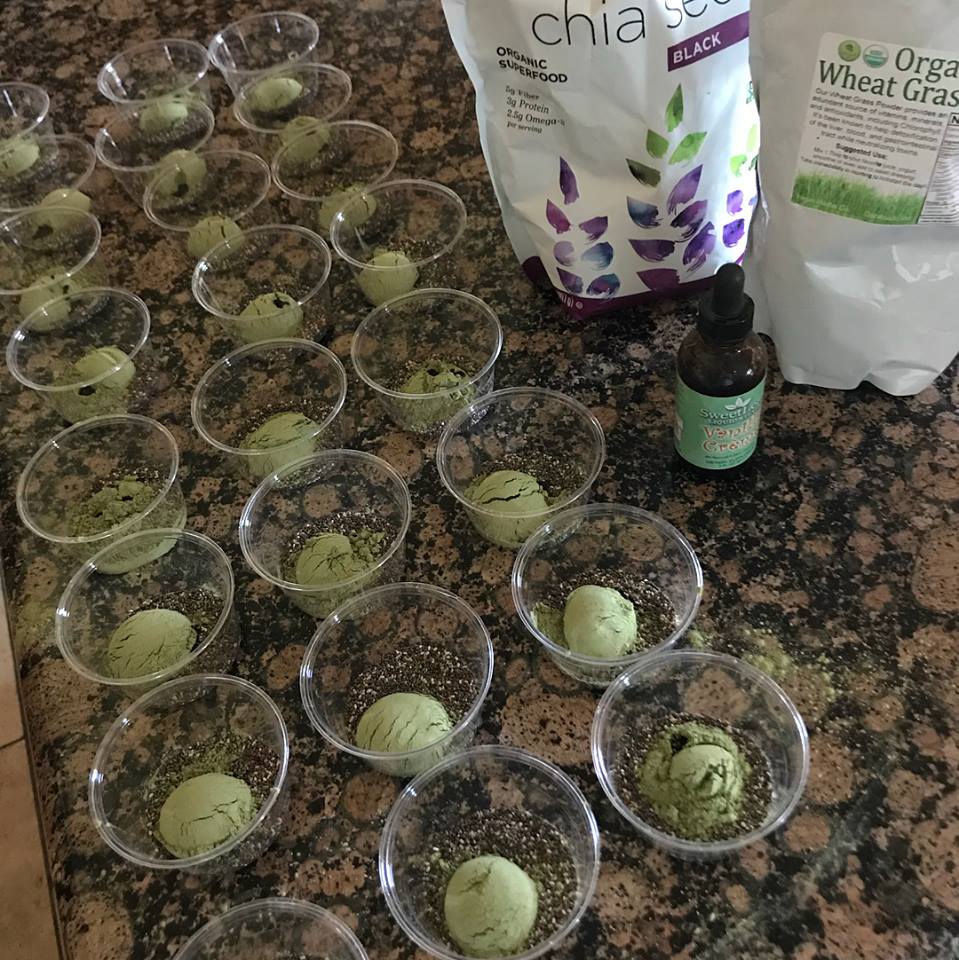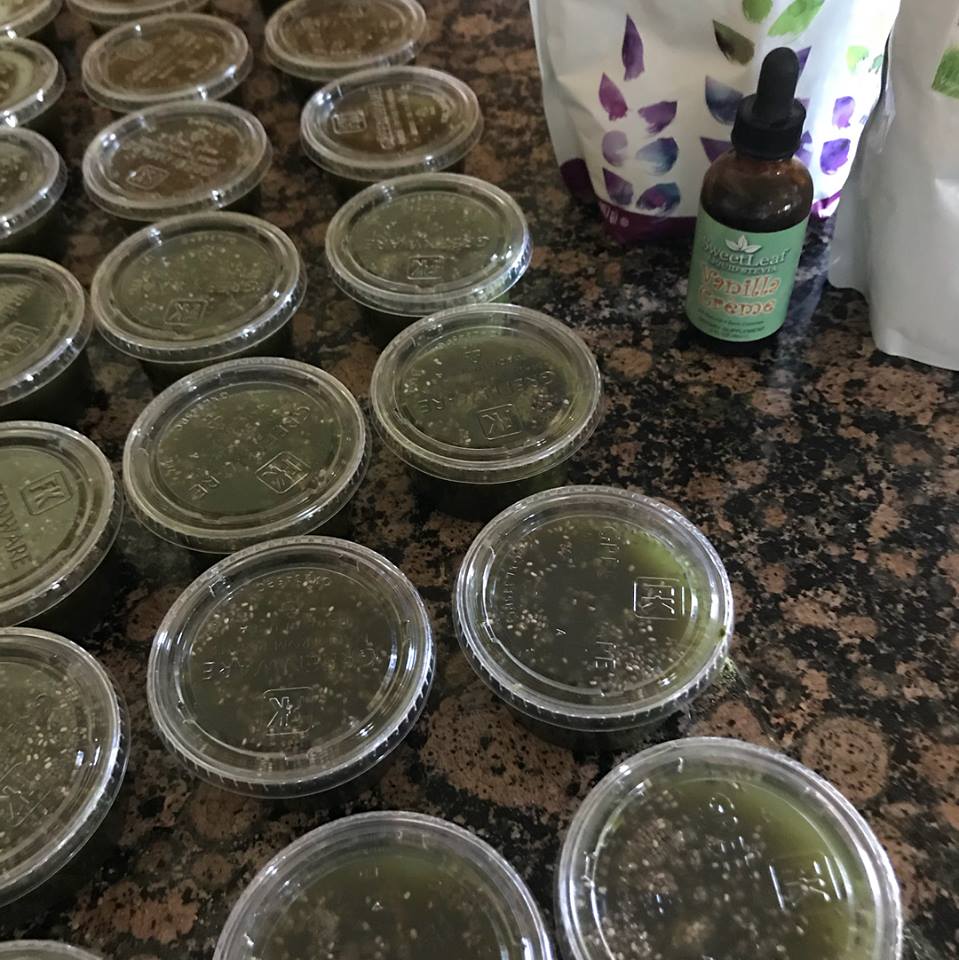 If you decide that you would rather purchase your shots than make them- and you live local to Carson City- I have you covered. They are listed on my website linked below.
Recipe by Raw Chef Debra Garner
To learn more about the raw food/plant based diet and Debra's services please visit her website. She offers a 6 week raw vegan/plant based coaching program as well as ready made raw vegan creations.