Welcome to my book picks for winter 2021!  Winter is a great time for cuddling up with a book, a fire, a blanket, and some time to kill when it's too cold to go outside.  Here are some of my favorites from the last few months.  Welcome to my book picks for winter 2021! Winter is a great time for cuddling up with a book, a fire, a blanket, and some time to kill when it's too cold to go outside.  Here are some of my favorites from the last few months.
1. Verity by Colleen Hoover.  This book gave me a feeling of creeping disquiet from the first pages, and it only intensified as the chapters wore on.  A struggling and solitary writer is hired by the family of a bestselling author, the eponymous Verity, to complete a series that she can no longer finish. Lowen, the hired writer, moves into the family home to conduct some research and gather the unfinished notes and files regarding the end of the series.  She's a fish out of water from the jump, but things keep getting weirder and the reader's discomfort grows in proportion to Lowen's. You will think you know where this story is going, and then right at the end, you'll have all your suspicions turned upside down.  This story is dark, full of winding twists and turns, slowly mounting horror, and ultimately, an ending you won't forget.  Clear a few hours and curl up in front of a fire. You won't want to stop once you start!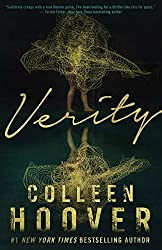 2. Over The Top: A Raw Journey to Self-Love by Jonathan Van Ness.  If you've seen the reboot of Queer Eye, you know the flamboyant ball of joy also known as JVN.  But reading his memoir, you learn that he has faced many struggles along the way to becoming the boisterous extrovert he is today. Although the book was generally light-hearted, JVN gets deeply vulnerable and shares some extremely personal and painful experiences from his past, as well as exploring the role his dark times played in helping him become the man he is today.  It was an awesome balance of LOL moments, peeks behind the scenes of Queer Eye, and a young man's battle with his inner and outer demons.  Overall, a great ride to take with someone who feels like your best friend from line one.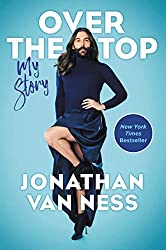 3. Your Story, My Story by Connie Palmen is a must for any fan of literature, poetry, or writers in general.  It's a fictionalized account, based on a tremendous amount of research from the historical record, of the relationship between noted American poet Sylvia Plath and her husband, the poet Ted Hughes.  Like any respectable English major, I've read some of Plath's work and I knew that she committed suicide as a young mother after several failed attempts.  But I didn't know anything about her life or her marriage, and reading from Ted's fictionalized perspective was entrancing.  His profound love for his troubled bride envelops you with every word, and the whole book glides with gorgeous poetic phrases.  It's wonderfully written, full of feelings, and much of the English countryside is explored through their relationship.  This book is a moving slice-of-life story, and is a great way to "travel" when we might otherwise be stuck at home.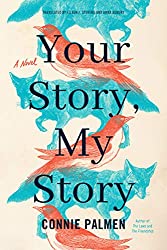 4. FKA USA by Reed King is a book like no other I've read before, and I know my post-apocalyptic books.  In this dark humored satire we travel with a narrator through a country formerly known as America, but it's unrecognizable as the place we know today.  Although disturbingly,
it's not too hard to imagine a future like this coming true.  America has split into different corporate-political nation states, there's no such thing as unprocessed food or clean water, the environment has become poisonous, and the land between nation-states is overrun with bandits and
thieves.  We follow our narrator, Truckee Wallace, across the continent on a mission to save his country and his life.  Although the plot is outrageous, the characters are bizarre, and the circumstances are incredible, this satirical look at a possible future is full of real humor, grit, and even
love.  It's probably not everyone's cup of tea, but it's the book I've recommended most this year.  Give it a shot!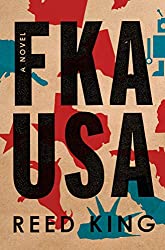 5. And Then There Were None by Agatha Christie.  What's better than a classic murder mystery to snuggle up with when the weather is cold and dreary?  Embarrassingly, this is the first Christie book I've ever read (and I read it just a few months ago) but I can see what all the fuss is
about!  The dialogue is a little antiquated to our modern ears, and the characters are playing stock roles, but the mystery at the heart of this story is a real puzzler.  I couldn't figure it out, and I was dying (haha) to find out whodunnit.  It's an easy (and creepy) read for a rainy day.
Enjoy your reading time, friends!
"Reading is to the mind what exercise is to the body."  Sir Richard Steele