This recipe is so easy. You can keep it on your counter for up to a week.
1/2 cup of balsamic vinegar
2 tbsp dijon mustard
1/2 tsp sea salt
1/4 tsp pepper
1/2 tsp chopped garlic
1/2 tsp agave nectar
1 cup cold pressed olive oil
Put ingredients into canning jar in same order as the list above. Put lid on jar and shake vigorously until emulsified. That's it. Enjoy!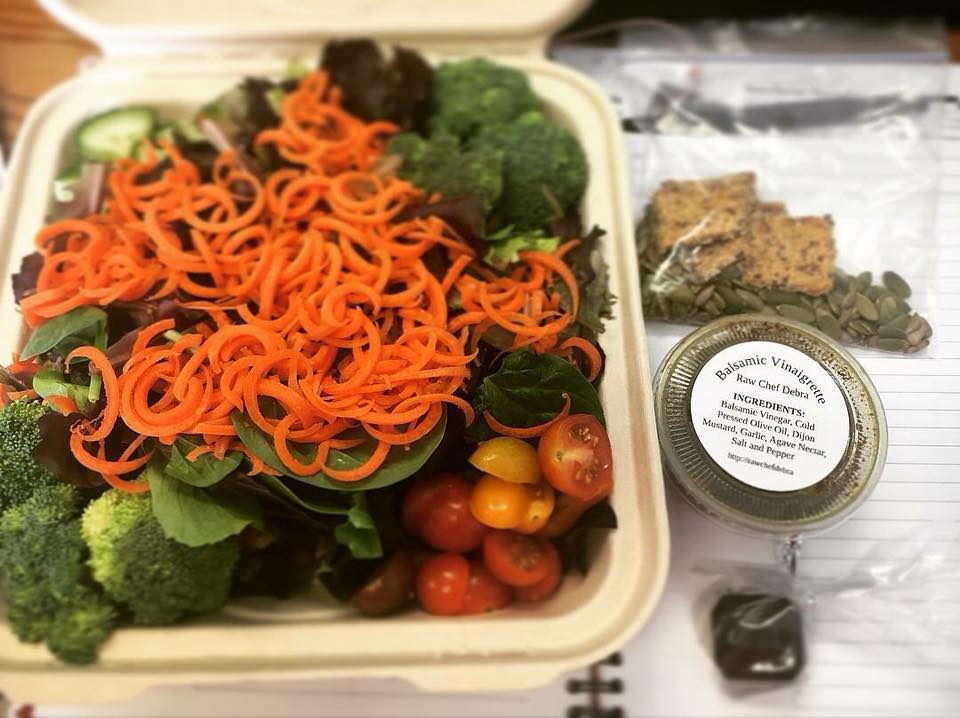 Recipe by Raw Chef Debra Garner
To learn more about the raw food/plant based diet and Debra's services please visit her website. She offers a 6 week raw vegan/plant based coaching program as well as ready made raw vegan creations.