Happy Earth Day!! Today is the day to give back to our awesome planet! Whether you are doing something small or large let's take some time to improve the planet we call home.  Here are 3 ways to give back on Earth Day:  
The Great Global Cleanup is a worldwide campaign to remove a billion pieces of trash from our neighborhoods, beaches, rivers, lakes, trails, and parks — reducing waste and plastic pollution, improving habitats, and preventing harm to wildlife and humans. Find a local cleanup or register one of your own! The Great Global Cleanup | Join a Cleanup (earthday.org)
Recycle- Reduce- Reuse: Plastic pollution is accumulating worldwide on lands and in the oceans. A study commissioned by the World Economic Forum projects that without changes to current practices, there may be more plastic by weight than fish in the ocean by 2050. Take a look at your daily habits, what's in your home and take action on how you can reduce your plastic footprint.
Bring reusable bags to the store.
Stop using plastic straws, cutlery, plates, and cups.
As they wear out, replace plastic cooking and food storage containers with glass or metal.
Stop using and buying plastic bottled water, not only are the plastic bottles bad for the earth but, the production and distribution of those bottles of water harm the environment as well. Watch this documentary on bottled water for more information on why you should kick the habit. (23) Tapped – YouTube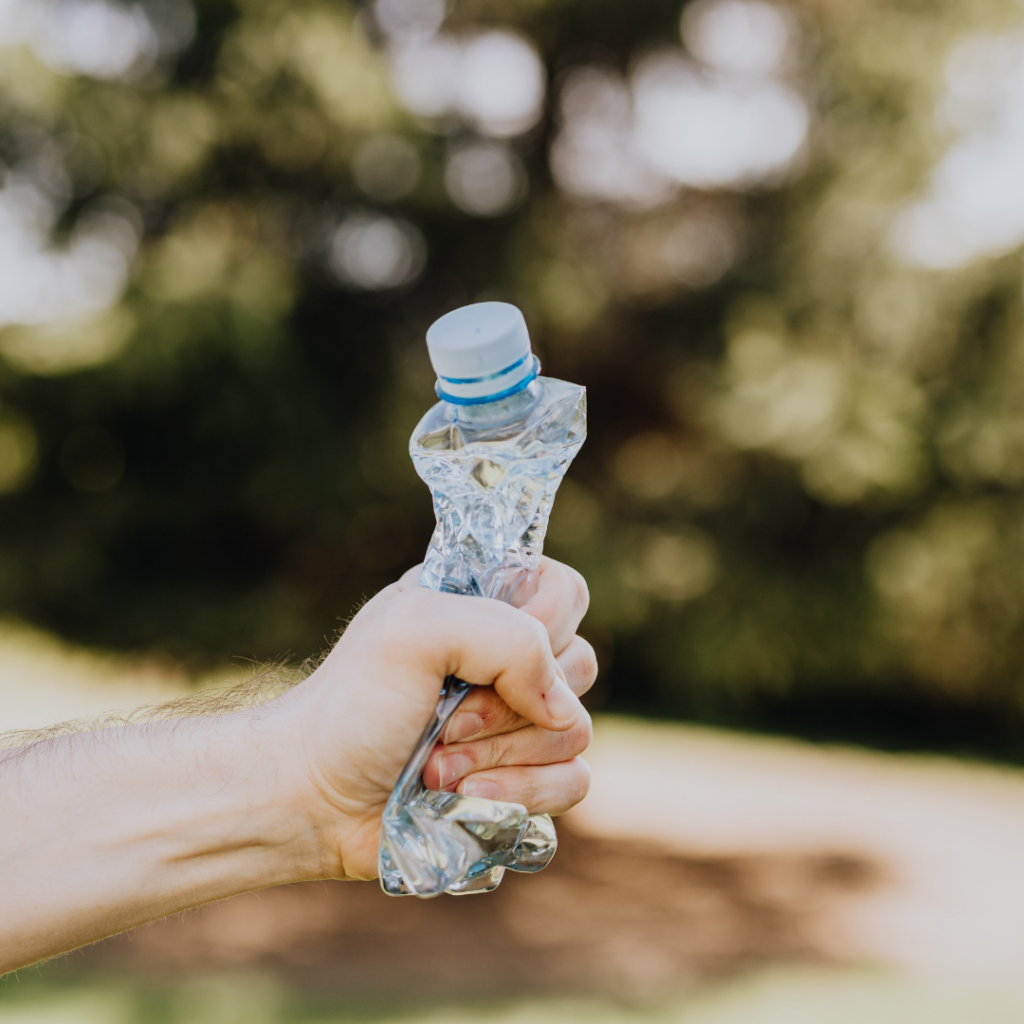 Fight Fast Fashion- 40 million tons of textiles enter our landfills or are incinerated every year. As consumers, we have the power to change the trajectory of the fashion industry. You can do your part by buying less and shopping for quality over quantity. Choose natural materials such as organic cotton, linen, or hemp. Buy 100% recycled fabrics. Buy secondhand clothing and learn to repair clothes, the longer an item of clothing lasts the lower their emission footprint. Search for eco-friendly clothes like these shorts from girlfriend.com that are made from post-consumer water bottles.