Who doesn't love ice cream? Creamy, sweet, and delicious! This "nice" cream is something you can eat any time of the day without any guilt.
You will need a high speed blender or a good food processor to make this recipe. Remember that if you are using a food processor- the ice cream will go through several stages before being completely done- crumbles, hard pack and then soft serve.
You will also need to freeze your ripe bananas the day before making. The recipe calls for 8 ripe bananas. I line a cookie sheet with saran wrap and break the bananas up into 1.5- 2 inch chunks prior to freezing. When ready to make the recipe let defrost for 10-15 minutes- otherwise your blender will overheat and shut down.
Ingredients:
8 frozen bananas- frozen in chunks no bigger than 2 inches
2 cups of frozen wild blueberries
the zest of 2 small lemons
the juice of at least 1 small lemon (you can add more if you want)
Put the slightly defrosted bananas into blender with 1 cup of the blueberries and the juice of 1 lemon. Blend until it looks like softserve. Taste to see if you need more lemon juice- you want a zing of lemon but not too much because you will also add the zest. So it is according to taste.
Line a bread pan with saran wrap and put the nice cream into the pan. Add in the other 1 cup of blueberries and the lemon zest. Gently stir to incorporate. Pull up the sides of the saran wrap to cover it. Put into the freezer for at least 2 hours.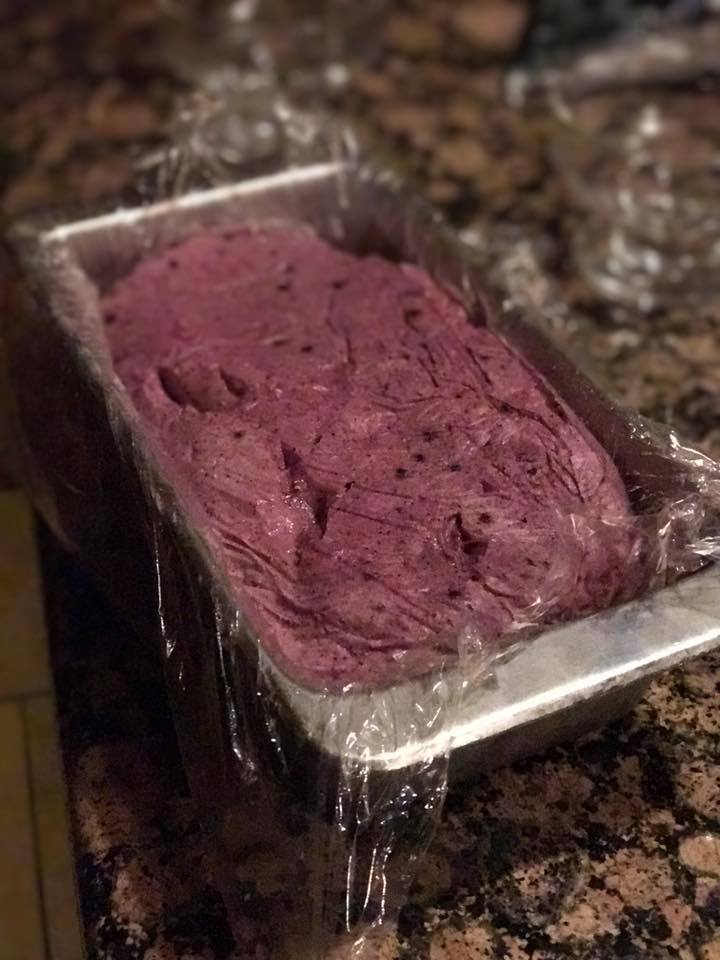 To serve, scoop into ice cream dishes and add more blueberries if you wish.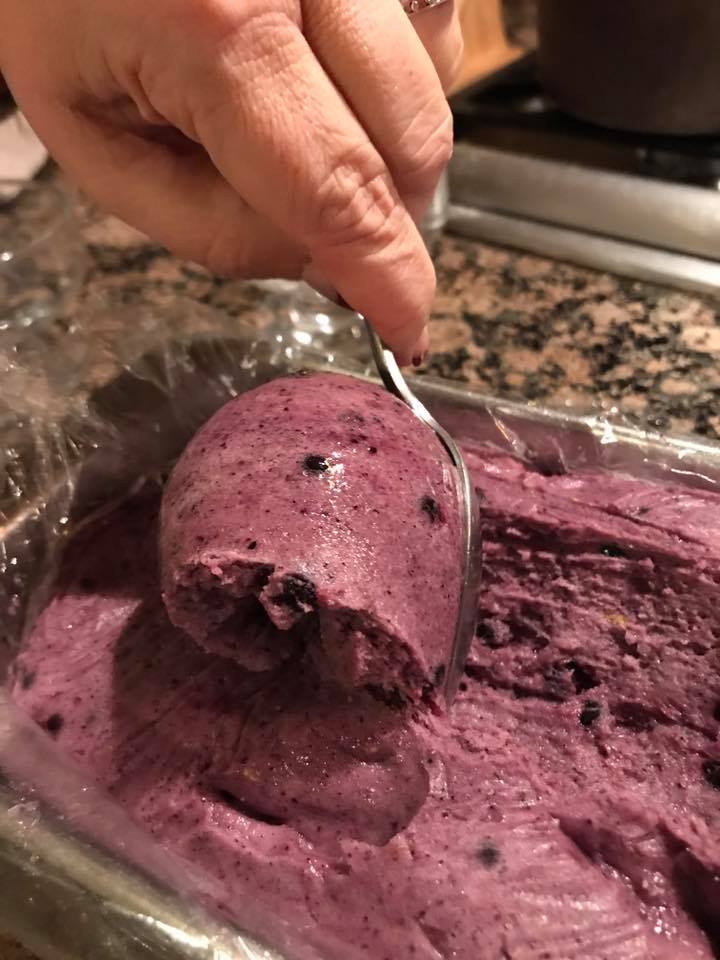 Recipe by Raw Chef Debra Garner
To learn more about the raw food/plant based diet and Debra's services please visit her website. She offers a 6 week raw vegan/plant based coaching program as well as ready made raw vegan creations.