How many of you think of choosing a sports bra like you do regular bras?
I definitely wouldn't have been in that category until recently. To-date, I have always chosen sports bras that are:
Cute
Reasonably priced (meaning on sale)
Last forever (because who has time to constantly shop for bras?!)
I am one of THOSE people who buys new bras maybeeee every 3 years (?) and only during the Victoria's Secret Annual Sale. Bras, and sports bras in particular, seem to fall well below my 'priority' list.
Recently tho, I've discovered an intense dislike for some of my 'cuter' bras because they ride up during pull-ups or burpees (like, my boob is seriously half way out the bottom), and leave some pretty intense marks on my shoulders. So while writing this article, I had to do a bit of research and was STUNNED at what a 'proper fitting sports bra' should feel like. I think, as of right now, I currently own 1 proper fitting sports bra.
According to Runners World, an improperly fitting bra 'can result in discomfort, chafing and strain on the breasts' supportive tissue – the Cooper's ligaments – which in turn can eventually lead to sagging. Once stretched, the Cooper's ligaments cannot revert back to their original position, so it's important to support your breasts, no matter how far you're running.' (https://www.runnersworld.com/uk/gear/clothes/a763747/how-to-choose-a-sports-bra/)
K, DEF. don't want THAT. AND they say you should replace after 30-40 washes! YIKES. I'm way behind on that.
In full transparency, I am an 34A but have wide shoulders and rib cage. I want my bigger-breasted women to know that I was thinking of them during this article (all the women in my family have anywhere from F-G sized breasts, so I am well aware of the pain, discomfort and annoyance that large breasts bring while shopping/moving/sleeping/standing/etc.)
Hopefully, if you're like me, this will give you some helpful tools and allow you to find bras that are supportive, cute AND actually work like they should.
Sports Bra Support (because apparently you need different ones for different activities?!?)
I mean, yes of course, it makes sense that since I have different pants for different activities, I should have different sports bras, but it seriously never crossed my mind. So now there's that…
Sports bras are designed to provide three levels of support: low, medium and high support for use in low-, medium- and high-impact sports:

Sports Bra Construction
I've definitely been wearing compression always…maybe not to my benefit either.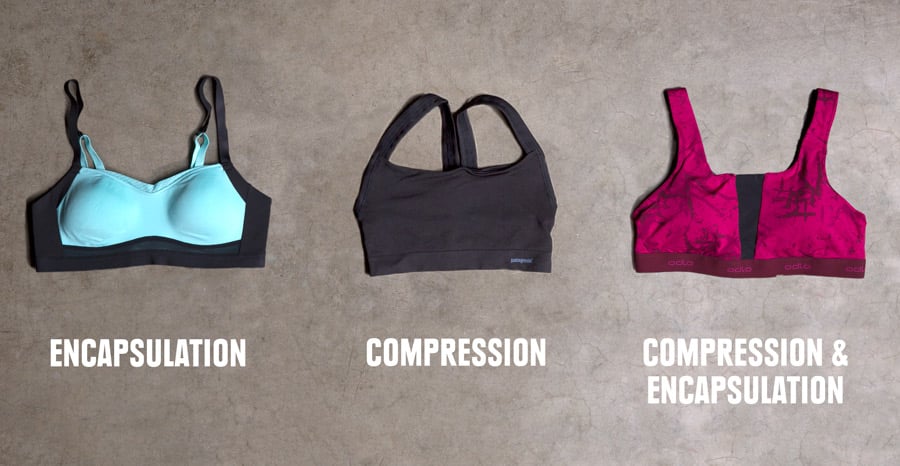 Find your Sports Bra Size
Step 1: Rib cage measurement. Measure around your rib cage, just under your breasts. The tape measure should be snug but not so tight that it interferes with normal breathing. Round down to the nearest inch.
Step 2: Band size. Using the measurement guidelines below, find your corresponding band size based on your rib cage measurement.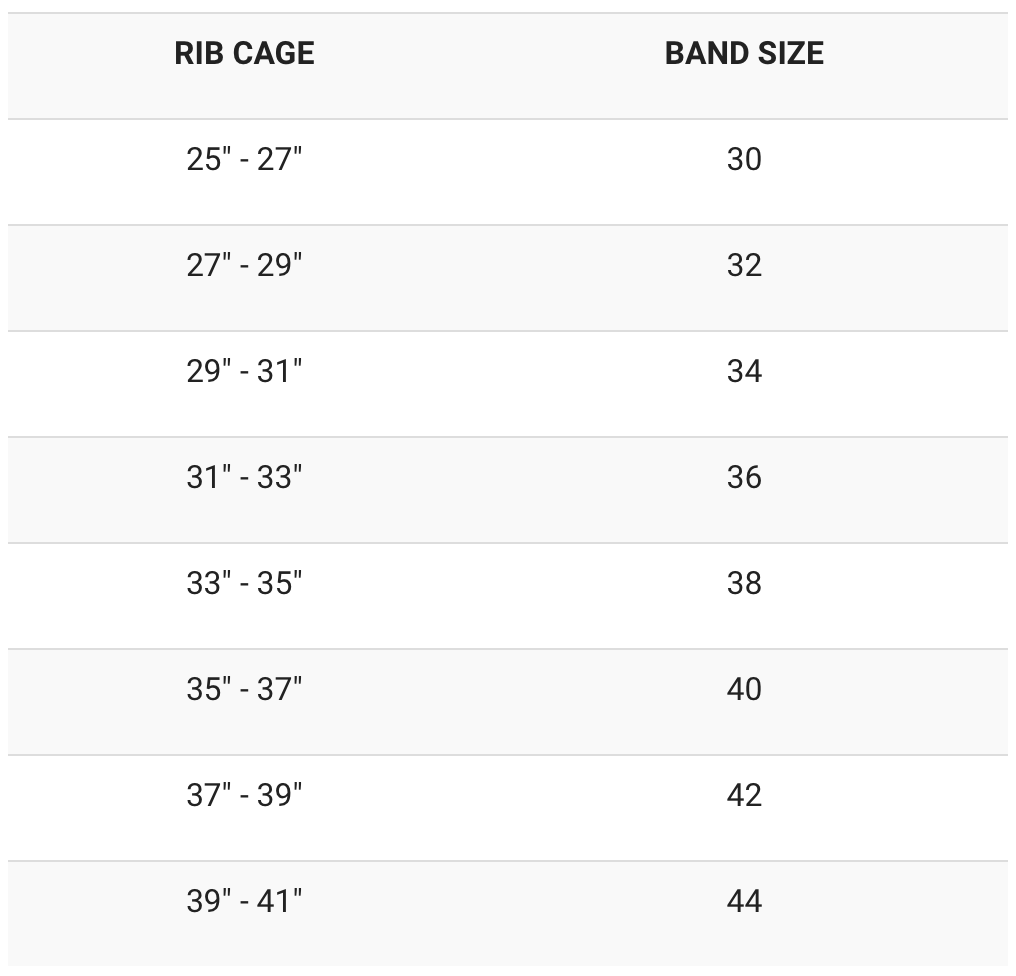 Step 3: Bust size. Measure around the fullest part of the breast. Be sure the tape stays straight across your back. Round up to the nearest inch.
Step 4: Cup size. Subtract your rib cage measurement (step 1) from your bust measurement (step 3). The difference in inches is your suggested cup size. If you're between sizes, round up.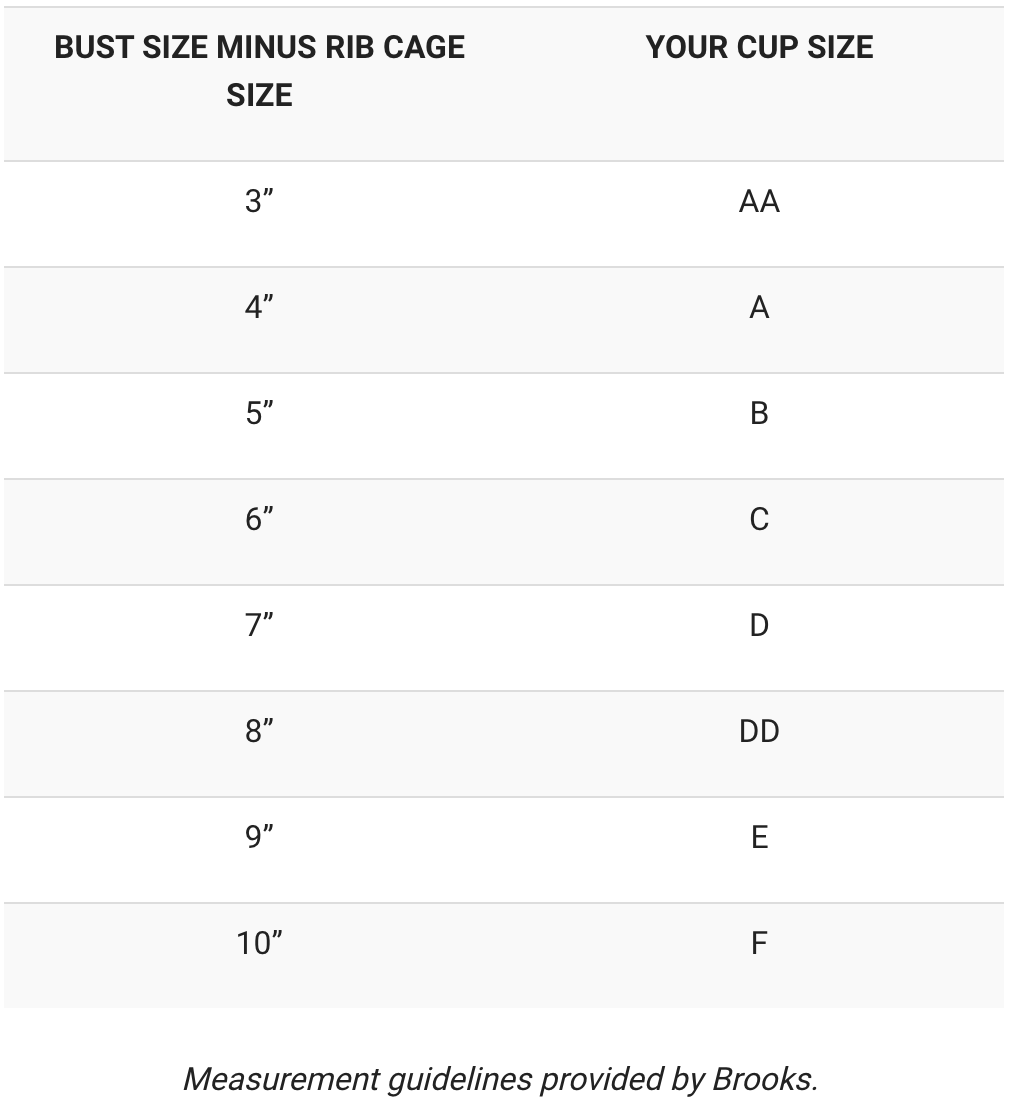 After all of that, what really matters is that the band isn't too tight, the straps provide support and you feel comfortable in your sports bra of choice. I really appreciate REI for doing such a comprehensive job on their research, and want to give major credit to their site for most of this information.
All-in-all, I think it's safe to say I need to go shopping LOL. Let me know where your favorite place is to get sports bras!
[1] https://www.rei.com/learn/expert-advice/sports-bras.html