These brownies are loaded with fiber and amazing flavor. Chocolatey- gooey goodness, just the way a brownie should be. You will need raw cacao for this recipe. Wholefoods carries it, I think I even saw small bags at Walmart in the spice section. I order mine on eBay- the brand I use is Healthworks- and save yourself the trouble of running out and just order the 5 lb bag. I get my coconut oil at Costco as well as chia seeds.
In this recipe you will make the base of the brownie first in a food processor. While the brownies are chilling out in the fridge we will work on the icing. If you like your brownies icing free, by all means- leave it off. If you are leaving the icing off you could roll the brownie dough into balls and stick in the freezer- for an occasional snack.
For the Brownies:
1 cup raw almonds
1 1/2 cup medjool dates- pitted
5 tbsps raw cacao powder
1/4 tsp pink Hymalayan sea salt
1/4 cup chia seeds
Put the almonds in the food processor and pulse until the almonds are all chopped up. Add in the the rest of the ingredients and process until it is crumbly but will stick together if you pressed it between your fingers.
Press the mixture into a brownie pan and put in the fridge while you make the frosting.
Frosting:
1 cup of Medjool dates pitted
1/4 cup raw cacao powder
1/4 cup coconut oil
1/2-3/4 cups of water (enough to make it a frosting consistency)
Put all ingredients into blender (starting with a half cup of water), blend and add more water if needed. Spread frosting onto brownies and put back in the fridge for at least 30 minutes.
Cut into squares and enjoy!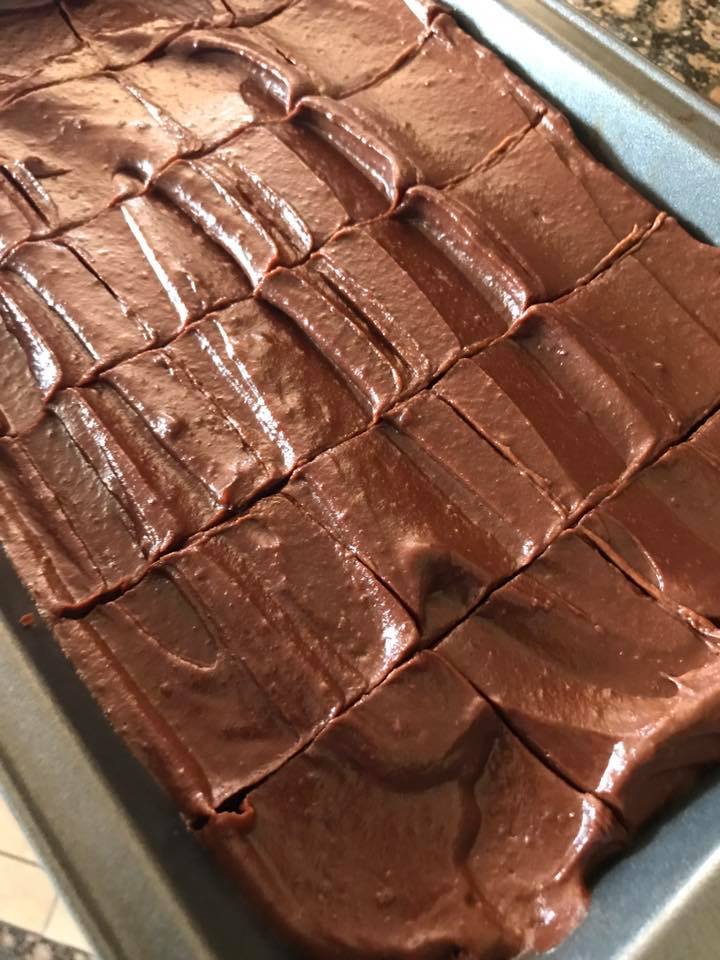 Recipe by Raw Chef Debra Garner
To learn more about the raw food diet and Debra's services please visit her Facebook page. She is offering a 30 day raw vegan/plant based eating coaching program. Message her via her Facebook page for more info.