Products like olive oil, grapeseed oil, avocado oil and sesame oil are all extracted from plant foods to create pure oil. With 120 calories and 14 grams of fat per tablespoon, oil is the most calorically dense food there is. Oil is a processed food and should be limited in any heart healthy diet.
Today I bring you an oil free pesto. It is super creamy and would make a great sandwich spread or smeared on a pizza crust for pesto pizza. I used it on whole wheat pasta. Yum!
Ingredients:
4 ounces of fresh basil
1 cup of white cannellini beans
juice from 2 lemons
3 tbsp of nutritional yeast
2 tbsps of minced garlic ( you can adjust this to your liking)
1 tsp sea salt
1/4 cup raw pine nuts
Put everything in the blender (I don't remove the basil from the stems- I just blend it all). Adjust the garlic and salt to your liking. You could blend the lemon, pine nuts, salt, nutritional yeast and beans first, and then pulse in the basil if you want it to be more rustic.
Serve on pasta or your favorite way to use pesto.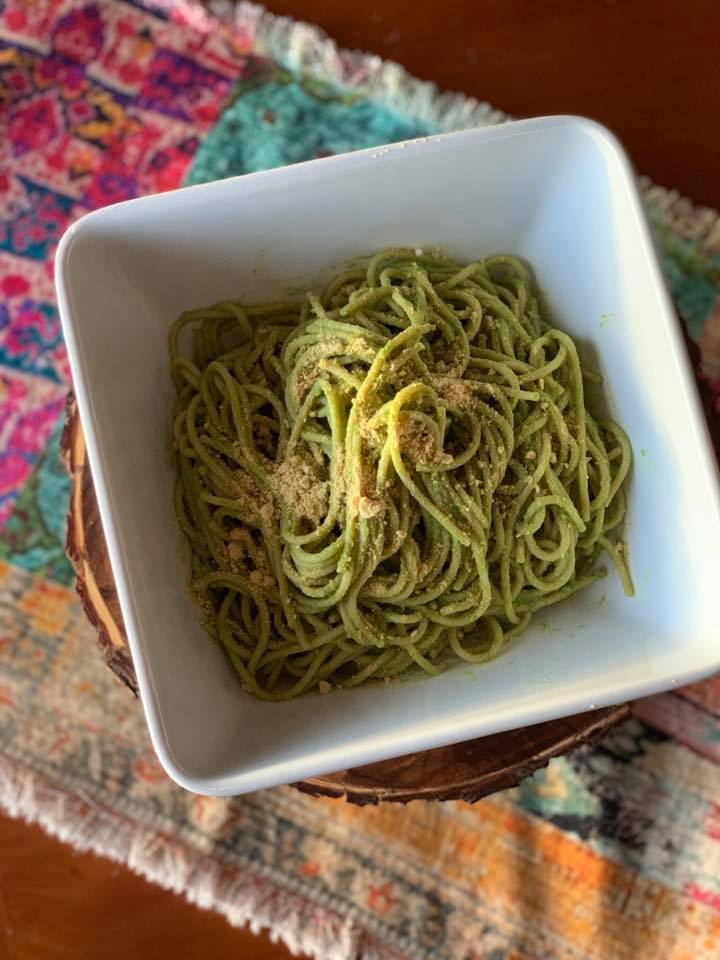 Put into an air tight container to store in refrigerator.
Recipe by Raw Chef Debra Garner
To learn more about the raw food/plant based diet and Debra's services please visit her website. She offers a 6 week raw vegan/plant based coaching program.